Quick View
Torchbearers for British guitar music, The Vaccines - Justin Young (lead vocals, guitars), Árni Árnason (bass, vocals), Timothy Lanham (guitars, keys, vocals) and Yoann Intonti (drums) - are back with their sixth studio album Pick-Up Full of Pink Carnations. The title comes from a misremembered lyric from Don McClean's "American Pie," a song that for Young fittingly evokes the death of innocence and the American Dream. After he moved to Los Angeles - a city the band has grown up being captivated by - he was forced to wrestle with the disillusionment that comes when expectations, dreams, and reality don't quite meet. Yet, though Pick-Up Full of Pink Carnations is an album about reconciling with loss, it's also filled with gratitude for the people and places we once loved.

"Pink carnations symbolise gratitude and tell a person they'll never be forgotten," says Young. "So whether it's the loss of a lover, or a friend, or even just a dream, the record is a reminder that they'll live on in whatever capacity the mind allows them to. And it's a reminder to keep on dreaming."

Produced by Andrew Wells (Halsey, Phoebe Bridgers) with Mixing from Dave Fridmann (Tame Impala, The Flaming Lips), Pick-Up Full of Pink Carnations is an immediately anthemic addition to the band's discography. With a mammoth five UK Top 5 albums – including a Number 1 with 2012's Come of Age – and a fierce live reputation forged through arena-filling headline shows and unforgettable slots at Glastonbury and Reading/Leeds, The Vaccines continue to be a vital band in the British rock canon.
Quick View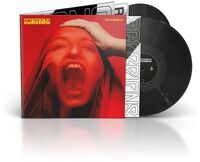 Legendary rockers Scorpions return with their new album, Rock Believer, which was created in the studio during the lockdown in their home base Hannover. "The album was written and recorded in the style of the classic Scorpions DNA with core Schenker/Meine compositions. We really went back to the essence of what defined us in the first place," says front-man Klaus Meine. He goes on to explain how the new songs came to have such incredible, fresh energy and fervor: "We recorded the album as a band, live, in one room, like we did back in the Eighties. We can't wait to get started and finally play for our fans again." The sound of the new album has massive energy, delivers a real adrenaline rush and shows uncompromising quality.

The record consists of awesome tracks, each one of them a lyrical short story, minimal poems in prose, presented in a lavish sonic guise, featuring the Scorpions' characteristic trademarks from the early 1980s, yet produced from a 2020s perspective. The wealth of inspiration from their longstanding career is an overflowing treasure chest that forges an arc between yesterday and tomorrow. Rock Believer is perhaps the group's most characteristic album to date – a recording by a band at the pinnacle of their musical art.

Limited Deluxe Edition 2 LP Packaging: 180-gram 2 LP in a gatefold jacket includes 16 tracks.
Quick View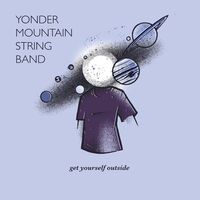 Vinyl:
$22.98 UNAVAILABLE
MP3 Album: $9.99 Download
With its latest album, "Get Yourself Outside," Colorado-based quintet Yonder Mountain String Band once again echoes out into the universe its place as not only a pioneering jam-grass act, but also one of the most innovative, intricate groups in the live music scene — something the groundbreaking ensemble has proudly held high for the better part of a quarter-century.

"The whole thing has always been about the energy and the connection with all of us onstage and everyone out in the audience," says guitarist Adam Aijala. "And with this third iteration of Yonder Mountain, we're really tapping into that onstage connection once again."

This "third chapter" of YMSB is one of my facets. Aside from the obvious nature of the new album, it's a complete restart for the live music industry. Internally, it's also a fresh start for the group in welcoming its newest member, mandolinist Nick Piccininni.

Recorded during the shutdown at Cinder Sound Studio (Gunbarrel, Colorado) with producer John McVey, "Get Yourself Outside" (Frog Pad Records) is a musical odyssey of string instruments and sonic textures.

There's the usual foot-stomping jingles and sorrowful ballads that reside at the core of the Yonder Mountain signature tone. But, there's also a deep, honest sense of renewal and rejuvenation running through the heart of the record.

And, by being back on the road, Yonder Mountain has been taking note of its long, bountiful journey from its foundation in 1998 to the here and now — with its 25th anniversary just around the corner.

It's also a testament to the life and legacy of Yonder Mountain that three of the founding members — Aijala, Kaufmann and banjoist Dave Johnston — remain at the helm of this American musical institution, something complemented and accelerated in recent years by the fiery fiddle work of Allie Kral, who joined the group in 2015.

Looking back on those early days, the members of Yonder Mountain can't help but shake their heads in awe — of where it all originated from, and what the live music landscape looked like at that time.

From selling out Red Rocks Amphitheatre at a time when that was unheard of for a string act, to standing at the microphone in front of tens of thousands at festivals like Bonnaroo, Yonder Mountain was the initial spark in an acoustic inferno decades ago that endures headlong into the 21st century — one burning brightly in an ongoing tidal wave movement that now includes marquee names like Billy Strings, Greensky Bluegrass, and The Infamous Stringdusters.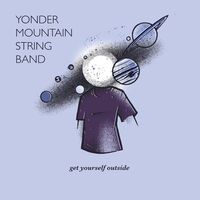 Quick View
Gold and clear vinyl LPs in separate jackets with custom dust sleeves, two posters, book, all enclosed in a hinged box.

Once Twice Melody is the 8th studio album by Beach House. It is a double album, featuring 18 songs presented in 4 chapters. Across these songs, many types of style and song structures can be heard. Songs without drums, songs centered around acoustic guitar, mostly electronic songs with no guitar, wandering and repetitive melodies, songs built around the string sections. In addition to new sounds, many of the drum machines, organs, keyboards and tones that listeners may associate with previous Beach House records remain present throughout many of the compositions.

Beach House is Victoria Legrand, lead singer and multi-instrumentalist, and Alex Scally, guitarist and multi-instrumentalist. They write all of their songs together. Once Twice Melody is the first album produced entirely by the band. The live drums are by James Barone (same as their 2018 album, 7), and were recorded at Pachyderm studio in Minnesota and United Studio in Los Angeles. For the first time, a live string ensemble was used. Strings were arranged by David Campbell.

The writing and recording of Once Twice Melody began in 2018 and was completed in July of 2021. Most of the songs were created during this time, though a few date back over the previous 10 years. Most of the recording was done at Apple Orchard Studio in Baltimore. Once Twice Melody was mixed largely by Alan Moulder but a few tracks were also mixed by Caesar Edmunds, Trevor Spencer, and Dave Fridmann.
Quick View
Exclusive to Indie Retailers. Give Me The Future, Bastille's wildly-ambitious new album, is a tribute to tech times and a glimpse of what could be to come. Exploring both the opportunities of new technology and the dark side of lives lived online, it's as playful as it is thought-provoking, as dystopian as it is dancefloor-friendly and as electronic as Bastille have ever been. Executive produced by Ryan Tedder, Give Me The Future by Bastille will release on February 4, 2022. The following Bastille album will be released on 2/04/2022. The color of this vinyl is ORANGE.
Quick View
A fever dream in sonic form, The Alien Coast is the first album St. Paul & The Broken Bones recorded in their hometown of Birmingham. Produced by Matt Ross-Spang (Drive-By Truckers, Margo Price) - the bands fourth full-length is a dizzying convergence of rock & roll and R&B, psychedelia and stoner metal, gospel and jazz-funk. At turns explosive, elegant, and thrillingly unhinged - it makes for a majestic backdrop to the groups visceral exploration of the strangest dimensions of the human psyche.
Quick View
The War On Drugs announce I Don't Live Here Anymore, their first studio album in four years, out October 29th on Atlantic Records. Over the last 15 years, The War on Drugs have steadily emerged as one of this century's great rock and roll synthesists, removing the gaps between the underground and the mainstream, making records that wrestle a fractured past into a unified and engrossing present.

Just a month after A Deeper Understanding received the 2018 Grammy for Best Rock Album, the band retreated to upstate New York to jam and cut new demos. It was the start of a dozen-plus session odyssey that spanned three years and seven studios, including some of rock's greatest sonic workshops like Electric Lady in New York and Los Angeles' Sound City.
The War On Drugs' 2022 tour takes the band to some of the largest venues they've ever played, including their first headlining show at MadisonSquare Garden, as well as Los Angeles' Shrine Auditorium, the Bill Graham Civic Center in San Francisco, the Ryman Auditorium in Nashville, two nights at the Chicago Theatre, Philadelphia's Metropolitan, the House of Blues in Boston, and beyond.
Quick View
Tattoo You celebrates 40 years with the release of a brand new Super Deluxe 5 LP Boxset which includes the newly remastered version of Tattoo You, Lost & Found: Rarities, and Still Life: Wembley Stadium 1982. Also included is a 124-page book featuring over 200 rare photos from recording sessions and their world tour, plus interviews with producer Chris Kimsey and photographer Hubert Kretzscmar. The package includes a special lenticular sleeve.
Quick View
Sixx: A.M. HITS is the Ultimate Sixx: A.M. Collection featuring the first new song in six years and song that compliments his new book - 'The First 21', 2 more unreleased tracks "Penetrate' + "Waiting All My Life" and new mixes of "Talk to Me", " Skin" and the iconic "Life is Beautiful". Sixx: A.M. formed in 2007 by Mötley Crüe bassist Nikki Sixx, renowned guitarist DJ Ashba, and producer /songwriter James Michael, and has had #3 US top 20 albums with #9 US Top 20 singles and is best known for their debut album The Heroin Diaries Soundtrack and the #1 hits "Life Is Beautiful" and "Lies of the Beautiful People". Available via limited edition CD digi pack and color vinyl.
Quick View
50th Anniversary Edition features direct-to-analog mastering from the original tapes by Kevin Gray. Included are 4 rare cuts making their vinyl debut, highlighted by the "stripped" version of the title song, plus six mono single mixes and B-sides. Pressed on 180-gram 2 LP in a tip-on heavy stock gatefold jacket with printed sleeves featuring lyrics, track details, a brief essay honoring arranger David Van De Pitte, and main essay by poet Hanif Abdurraqib.
Quick View
Special edition of the album includes 6 photographs from the Barn sessions.

BARN, the new Neil Young/Crazy Horse album was recorded in a remote, restored, 19th century log barn. This musical family has played together for a half century, yet they continue creating new music. Neil and the Horse fans have long shouted for "more barn" and here it is… 10 new songs that capture the wild, rock and roll spirit, the idiosyncratic raw sound and the lyrical beauty that epitomizes a classic NYCH collaboration. The last song appeared on the last morning and was recorded just an hour later during a pounding hailstorm and during the full moon.

The album was recorded this summer over a handful of days. The ten new songs encompass all that Neil Young with Crazy Horse are known for, beautiful romantic acoustic ballads, powerhouse electric rockers and insightful rollicking tunes that stick with you. 

Niko Bolas was parked adjacent to the barn, in an exquisite analog mobile recording truck, Le Mobile ready to capture and mix the album on the spot. Produced by The Volume Dealers – Neil Young and Niko Bolas, the album will be released on vinyl, CD, cassette and digitally. There will also be a deluxe edition that will include the LP, CD. and Blu-ray film.Special edition of the album includes 6 photographs from the Barn sessions.
Quick View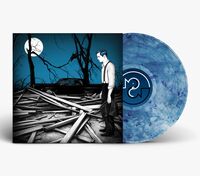 Fear of the Dawn is the fourth studio album from Jack White, founding member of The White Stripes, The Raconteurs, and The Dead Weather. True to his DIY roots, this record was recorded at White's Third Man Studio throughout 2021, mastered by Third Man Mastering, pressed to vinyl at Third Man Pressing, and released by Third Man Records. Pressed on limited astronomical blue vinyl, only available at independent record stores
Quick View
Featuring a diverse and spectacular cast of collaborators, "The Atlas Underground Flood" is a treasure trove of creativity, spanning many genres. The album is the surprise sister record released on the heels of "The Atlas Underground Fire". "Fire" and "Flood" are a continuation of the Rage Against The Machine guitarist's groundbreaking 2018 album, "The Atlas Underground." Morello's insane guitar playing is on full display taking the instrument into the future and forging an alternative/rock/EDM masterpiece with heavy metal legends, punk icons and cutting edge firebrands.
Stephen Marley - Old Soul - Island / Tuff Gong
Stephen Marley is one of the most respected artists in reggae and pop, with eight GRAMMY® Awards from his career as a solo artist, as a producer and as a member of his family band, Ziggy Marley & The Melody Makers. His brand-new album, Old Soul, is his fifth, and is releasing on UMe in partnership with the Marley Family, Tuff Gong and Ghetto Youth International. It's Stephen stretching himself as a singer and songwriter, bringing along some special guests in a wide range of material beyond the reggae category. Among its 14 tracks is the title song, released as a single on Stephen's fortuitous birthday, 4/20 – which also got a lyric video on Father's Day Weekend – plus "Winding Roads," a collaboration with Jack Johnson and the Grateful Dead's Bob Weir; a new version of his father's song, "I Shot the Sheriff," with Eric Clapton, who made the song globally famous, on guitar; two songs with his brothers; and unique covers of the traditional pop songs, "Georgia On My Mind" and "These Foolish Things," both transformed into modern ska singalongs.



Neil Young - Before and After - Reprise



Michael Franti & Spearhead - Big Big Love - Boo Boo Wax



Read More
---
---